KE002
Injection Command ( 36 K - 8 K ) and Cable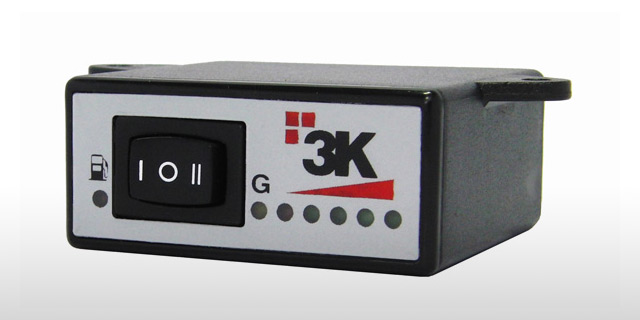 Enables the vehicle to pass from fuel to gas or from gas to fuel.
Shows the fuel level within the tank with the leds, in compliance with world standarts, automatically stops the gas flow when the vehicle stops. For the vehicles with injection.
Reads between 0 and +5 volt sensors, 36 k - 8 k sensors.
Function of 3 positioned switch on the product:
I ) Is for operating the vehicle with fuel.
0 ) Enables the vehicle to directly work with gas when there is no fuel in the vehicle.
II ) For passing to gas system, however does not activate the gas. For the activation of gas.
The engine should be between 2000 to 3000 rpm. (this circuit number can be adjusted between 1000 to 4000 by a trimpod, the small screw within the product package is for the easy performance of this process.)